IBX STRENGTHENING REPAIR SYSTEM

IBX System

IBX is a new nail strengthening treatment that works like nothing else on the market so far – it sinks into tiny gaps in the nail, then cures to form a tough network that strengthens within the nail. This can repair your nail and reinforce them so you can grow them out much more easily! IBX Nail treatment can be worn under gel nails, regular polish or naked on natural nails. This is a penetrating toughening treatment that works inside the nail instead of sitting on top like traditional nail services.

First Treatment $20 Upgrade + additional nail service

Second Treatment within 21 Days $15 + additional nail service

Note: 21 Days after, IBX treatment will be upgraded to First Treatment
Application Process - IBX is a 2 step process using warm heat and cure method.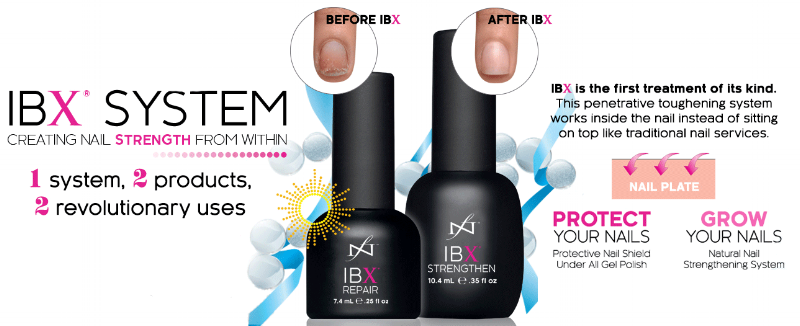 /